Join Connect for Free and Attend!
Access this event and all events planned and also get the live recording.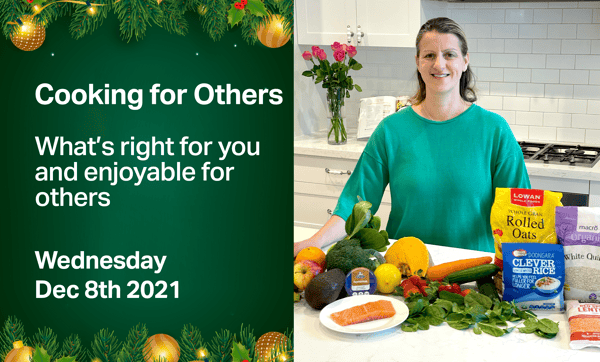 How can this event help me?
The holiday season can be one of the most challenging times to eat well. As we all start to juggle social gatherings and celebrations, we wanted to host an event where Monica will share helpful tips and tricks to help you eat and stay well during this time. We're also hoping this will positively impact those around you, as we start sharing more meals and time with others.
During our live online event Dietitian Monica Kubizniak will aim to cover:
Tips in Managing Portions and alcohol intake at social gatherings
How to prepare holiday food that is both tasty and nutritious
Strategies to balance the health needs of yourself and others when preparing meals
Some Anti-Inflammatory recipe ideas for the holidays
8pm Wednesday 8 December!
Create a free account to attend!
The first step needed when it comes to creating change related to our health, is obtaining knowledge and understanding.

Whether it be better understanding your condition or learning how movement and nutrition can support a healthier you, our live events aim to provide education in a casual and supportive environment. Hear from our expert Rheumatology team and also have the chance to ask questions as we deliver our free fortnightly events.