Understanding Inflammatory Bowel Disease and Spondyloarthritis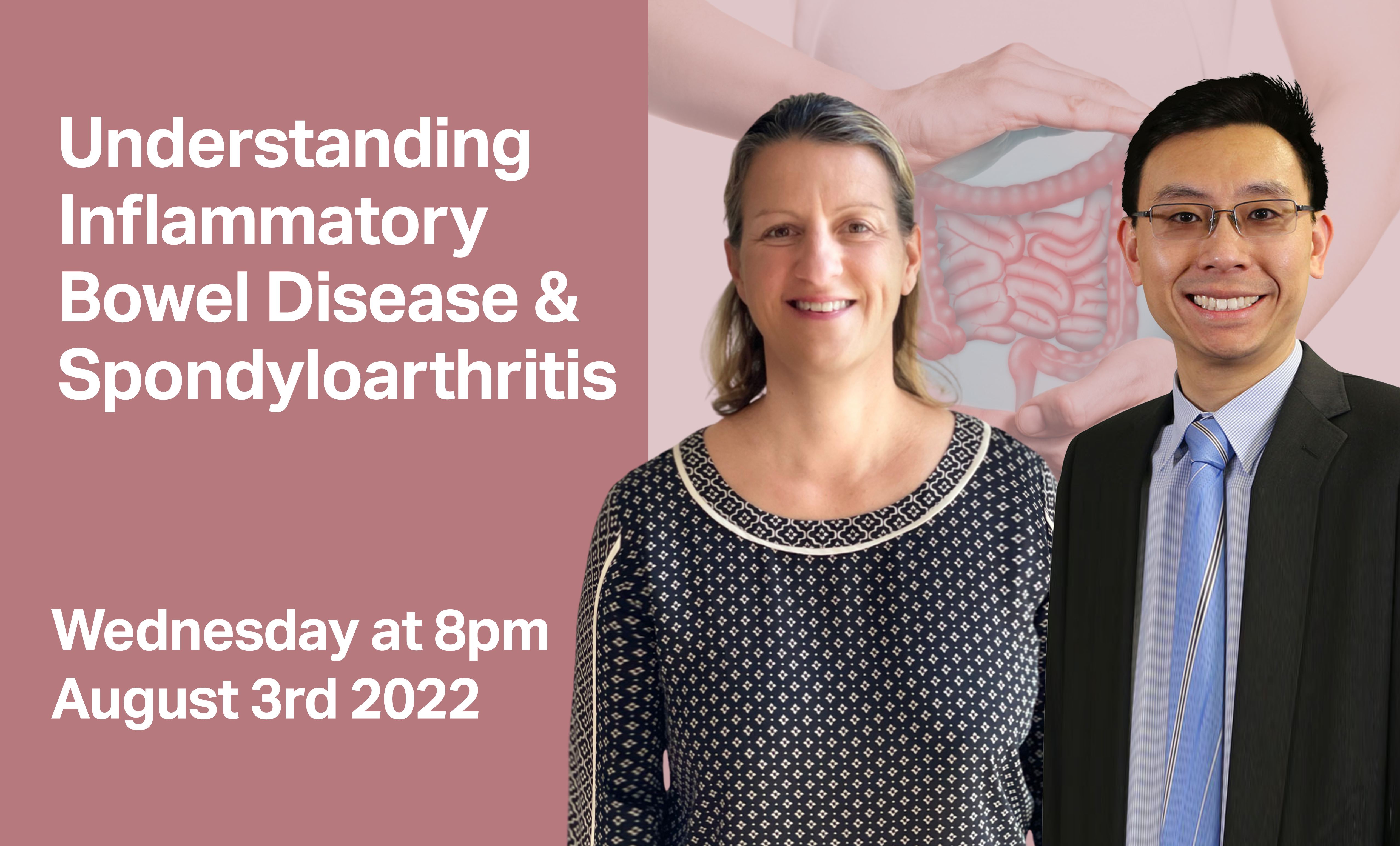 Spondyloarthritis (SpA) is an umbrella term which incorporates a range of different symptoms, that don't always present at the same time. It can be a condition that takes years to diagnose, and that requires the involvement of a Rheumatologist. Inflammatory Bowel Disease can often impact those with SpA, and if poorly managed, can have a significant impact on quality of life.
During our live online event Rheumatologist Dr Herman Lau and Dietitian Monica Kubizniac will aim to cover:
What is

Spondyloarthritis

?

How does a Rheumatologist diagnose

Spondyloarthritis

?

Medications for

Spondyloarthritis

and Inflammatory Bowel Disease

Inflammatory Bowel Disease: How

is it different to

Irritable Bowel Syndrome

?

Dietary Recommendations for Inflammatory Bowel Disease
Attend our live virtual event 8pm Wednesday 3rd of August.
Like all of our events, we will welcome questions and discussion so we can all hear and learn from each other.