Treating Rheumatoid Arthritis as early as possible. Why this makes a difference decades down the line?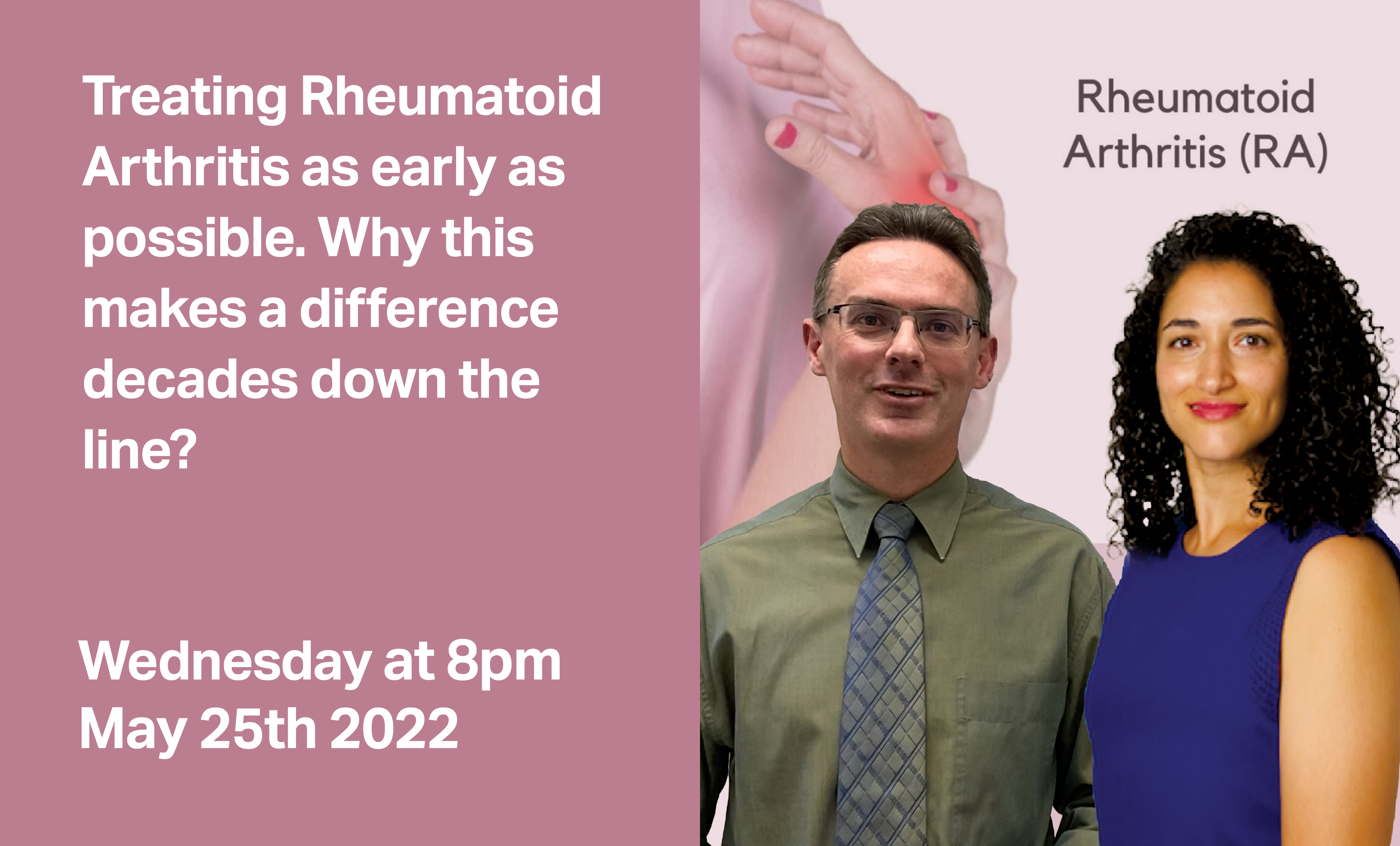 Have you heard of the term "window of opportunity?" Our Rheumatologists will explain this term and specifically how it relates to Rheumatoid Arthritis (RA) and much more in our next online event. When it comes to RA, improved treatment options and (generally) an earlier time to diagnosis have meant managing this condition looks very different to what was available some years ago. We will discuss why early treatment is so crucial in helping those with RA live and function well decades down the line.
During our live online event Rheumatologist Dr Andrew Jordan and Dr Pauline Habib will aim to cover:
Quick overview of Rheumatoid Arthritis

How is Rheumatoid Arthritis diagnosed? What should we look out for?
Window of Opportunity: What does this mean?
Treating to a "target": How this will impact

medication and treatment options

Role of

Medications

in managing RA

Eating and Exercise: What role do

these play

?
Attend our live virtual event Wednesday 25th May at 8pm.
Like all of our events we will welcome questions and discussion so we can all hear and learn from each other.