The Older Shoulder: Frozen Shoulder, Tendinopathies and Arthritis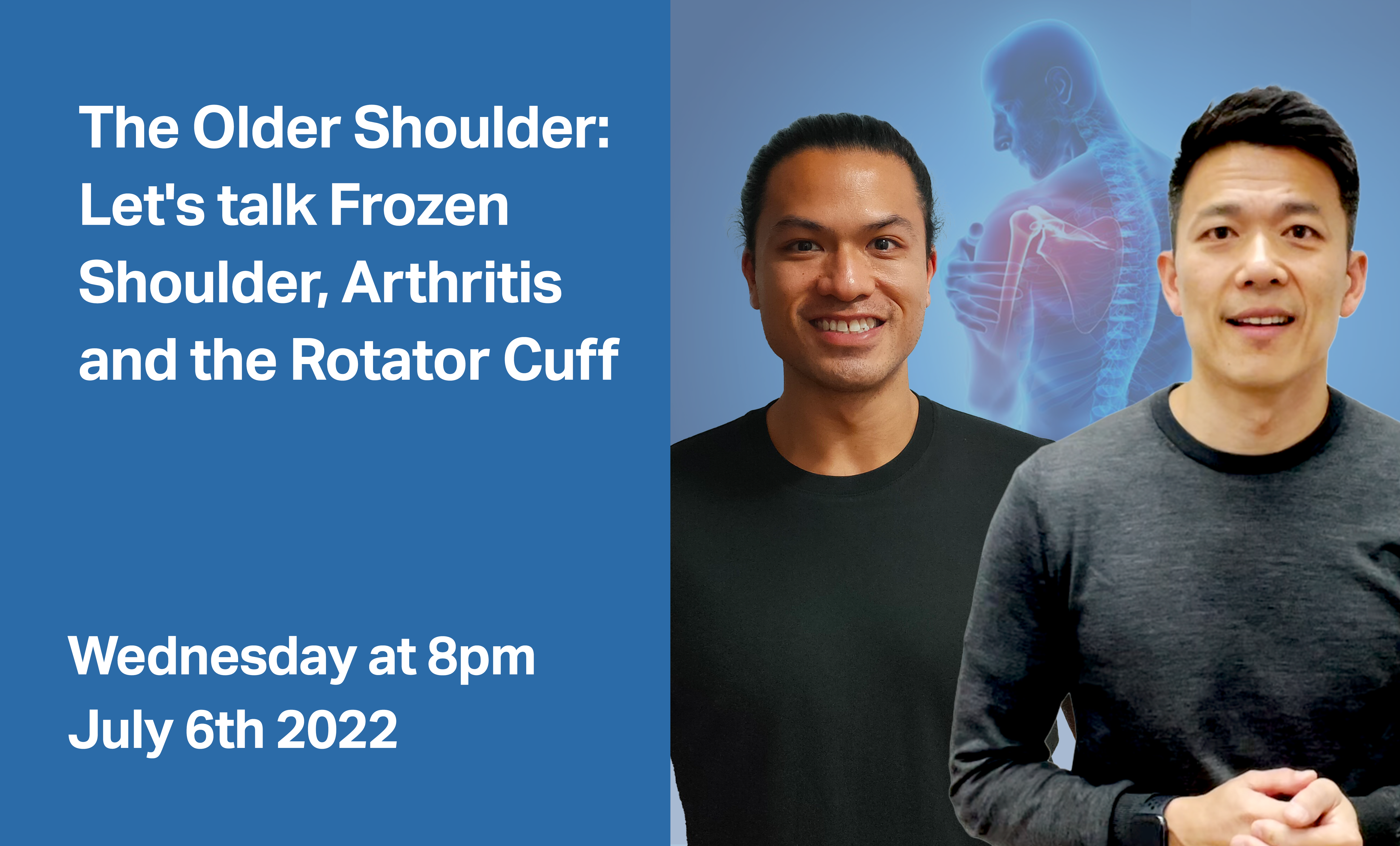 Did you know the shoulder is the most mobile joint in our bodies?
And that there are countless muscles, tendons and ligaments that are all needed for our shoulders to remain stable, lubricated, and strong?
During our live online event Physiotherapists Tim Lee and Errol Lim will aim to cover:
Review

of Shoulder Anatomy

How do we diagnose Frozen Shoulder?

And how do we manage it?

The Rotator Cuff

: the good, the bad, the funky

Osteoarthritis of the shoulder joint and how you can manage it
Managing your older

shoulder..

what are the recommendations?
Attend our live virtual event 8pm Wednesday 6th July
Like all of our events, we will welcome questions and discussion so we can all hear and learn from each other.