Rheumatoid Arthritis: Implications throughout the Lifespan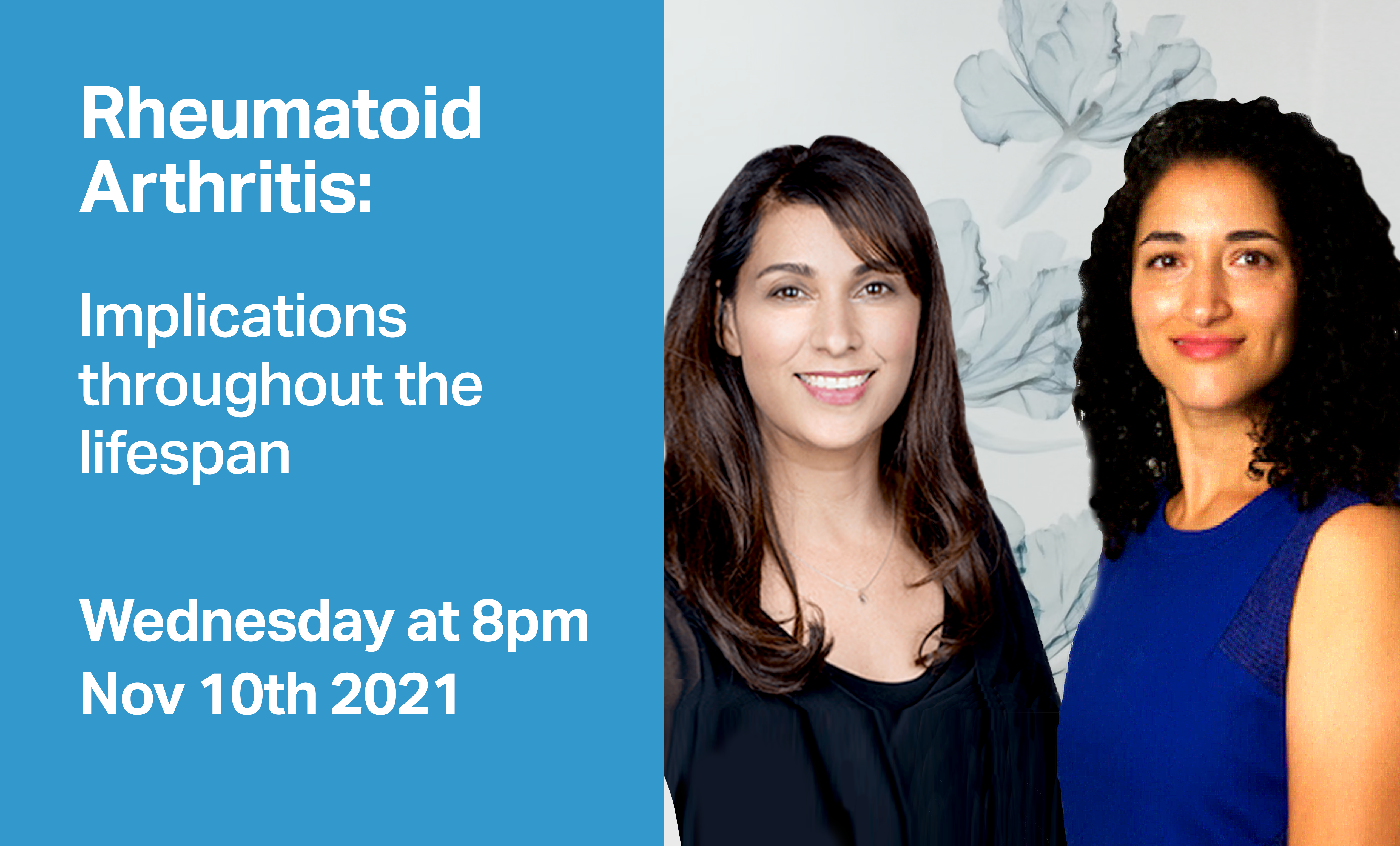 Rheumatoid Arthritis (RA) is a complex condition that impacts many of the systems in our body. Rheumatologists Dr Ilana Ginges and Dr Pauline Habib are looking forward to facilitating a discussion about the wide-ranging implications this condition can have throughout the lifespan.
During our live online event Rheumatologists Ilana Ginges and Pauline Habib will aim to cover:
The Immune System and RA

How does RA impact function and energy levels

?

How does RA impact fertility and pregnancy

?

Does RA impact the

C

ardiovascular

S

ystem

?

Does RA impact the normal ageing process?