Psoriatic Arthritis: More than just a skin condition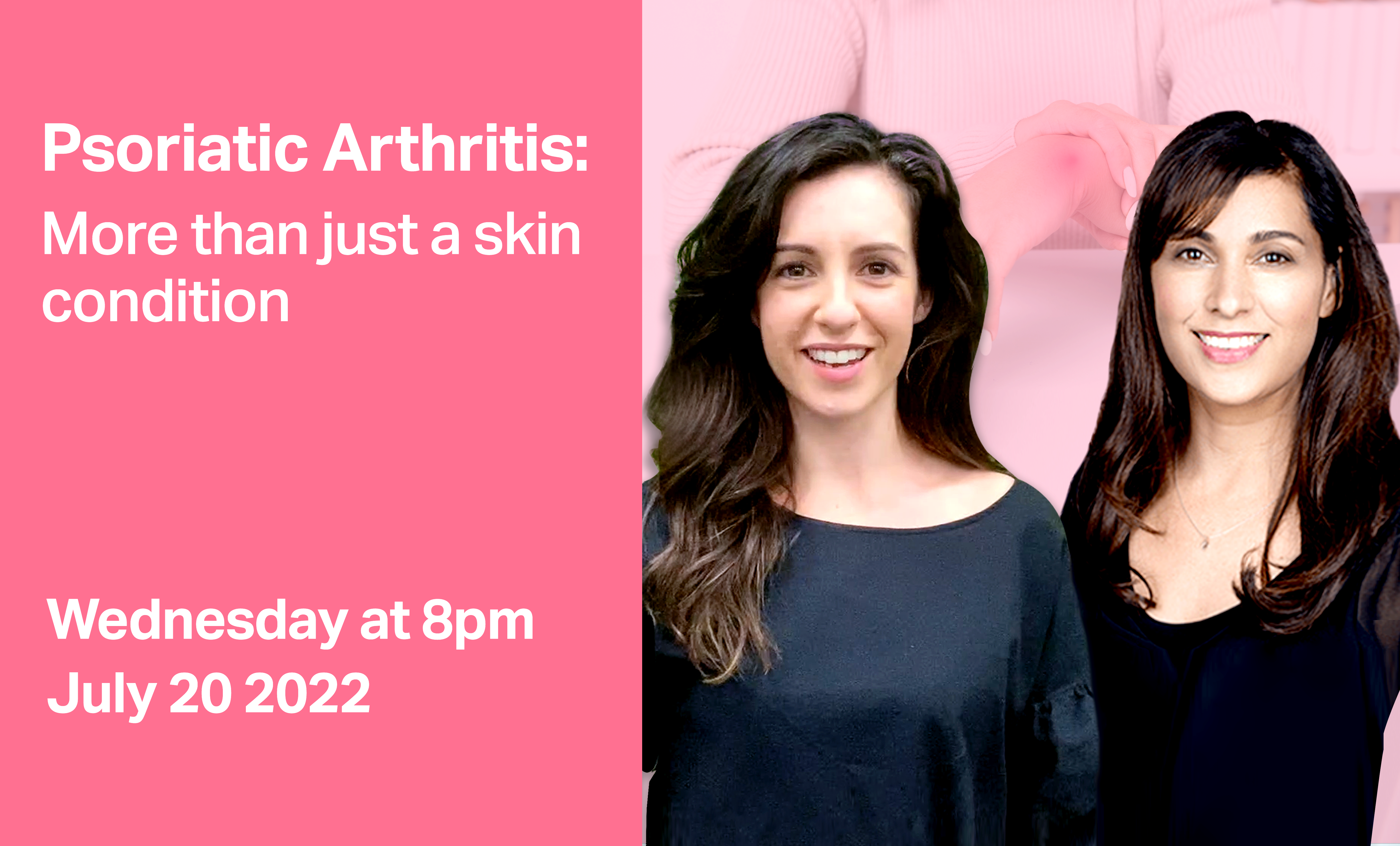 Psoriasis impacts over 2.5% in the Australian community. But have you ever heard of Psoriatic Arthritis?
Although Psoriasis impacts the skin, Psoriatic Arthritis is a rheumatic condition that can impact many other parts of the body. Diagnosis and management requires investigation and an approach that covers so much more than just looking at the skin!
During our live online event Rheumatologist Ilana Ginges and Exercise Physiologist Sarah Comensoli will aim to cover:
What is Psoriatic Arthritis?

A review

How do

es a Rheumatologist

diagnose Psoriatic Arthritis?

Can you have Psoriatic Arthritis without Psoriasis?
Medications for Psoriatic Arthritis
Can an Anti-Inflammatory Diet help

Psoriatic Arthritis

?

Exercise Recommendations for Psoriatic Arthritis
Attend our live virtual event 8pm Wednesday 20th July.
Like all of our events, we will welcome questions and discussion so we can all hear and learn from each other.